Tico RUN
Service Reservation & Queuing
An amazing order waiting tool. Only need your screen with a tablet / mobile phone to easily complete the meal number ! Suitable for a variety of situations, and for your scene style, you can set a personalized color theme! Also can use in simple line up or a caller in clinic.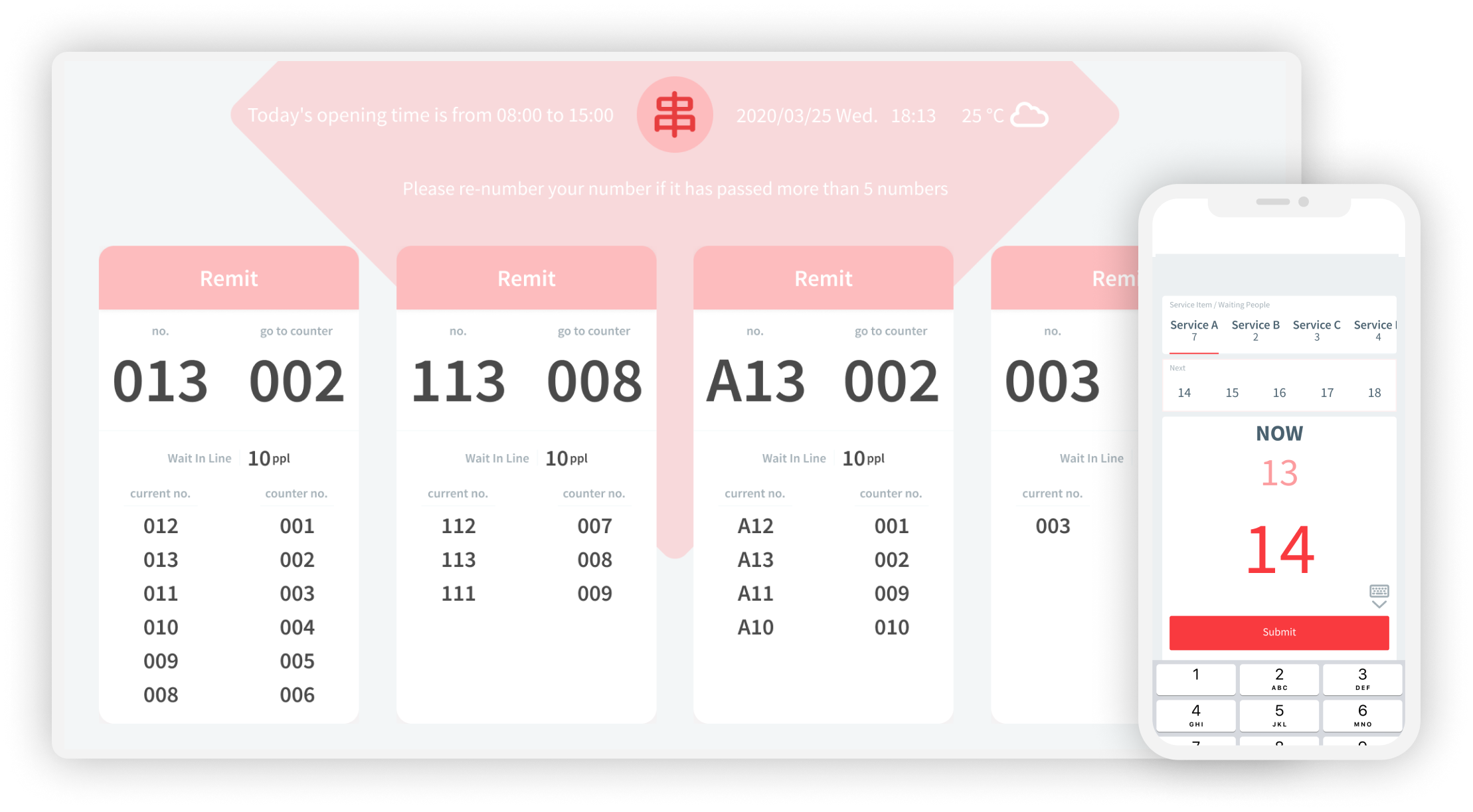 Why choose Tico RUN
Advantages and Features

Mobile devices can replace counter remote controller to save cost

Combine sense of sight and hearing, make your tool more efficiently

With ticket printer, you can have both traditional and innovation

Plenty of colors and styles for you to choose to set your own tool

Support mutual counters & multi services number calling

Equip with data analysis to improve productivity
Clean and Clear Manage Interface
Choose the TV box, tablet computer or any display you want, press the content release, and the screen will be updated immediately.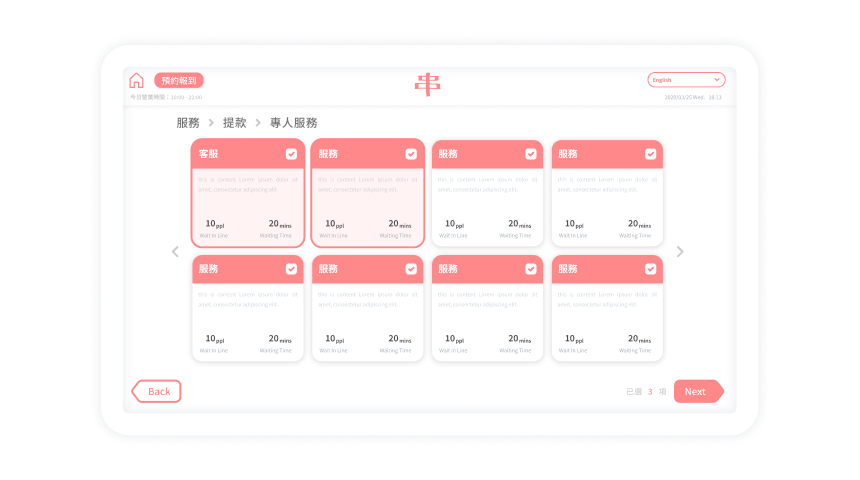 Ticketing machine display screen
Display multi-service items & Auto-estimate waiting time.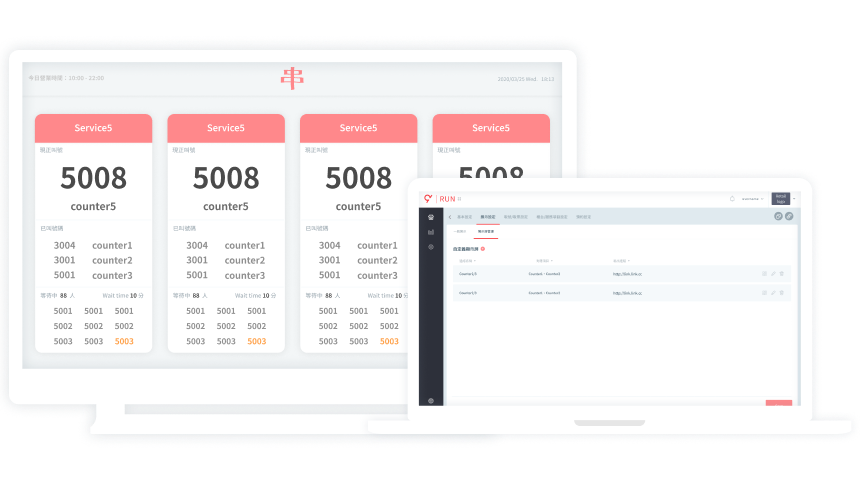 Main display screen
Support custom display function.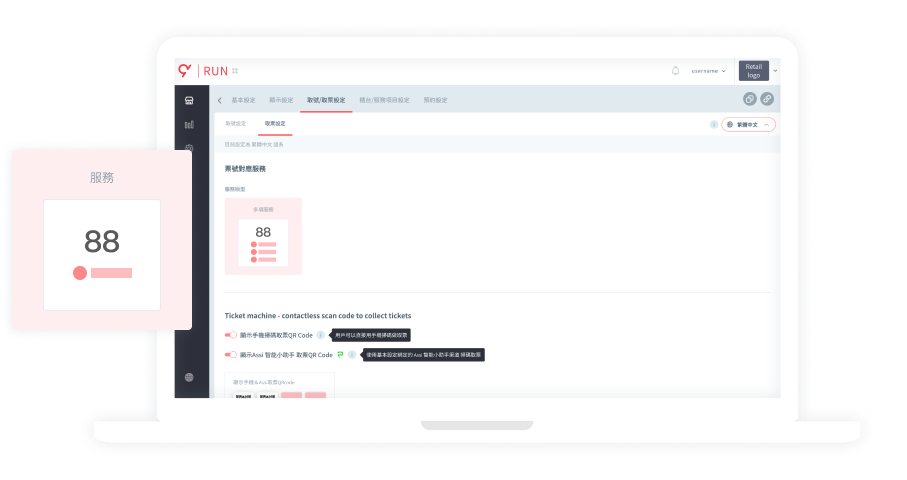 Counter service
Support one number single service / One number multiple services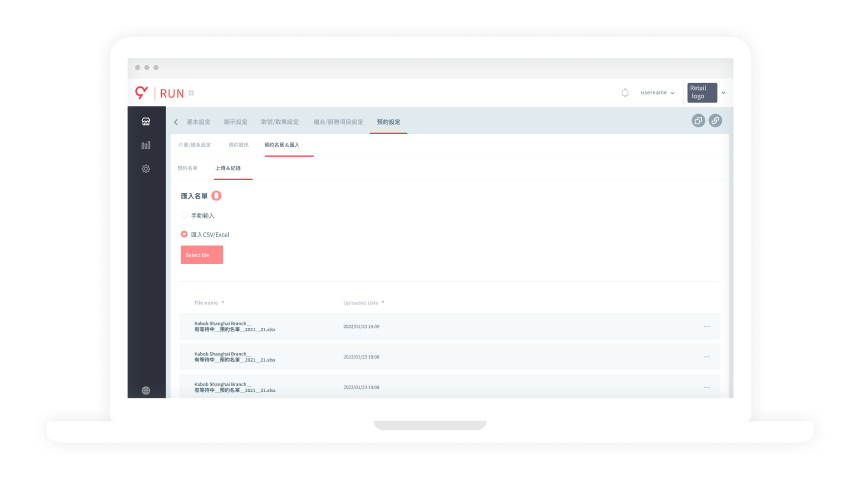 Support reservation list import & View reservation status
Support Excel import,and send appointment information synchronously.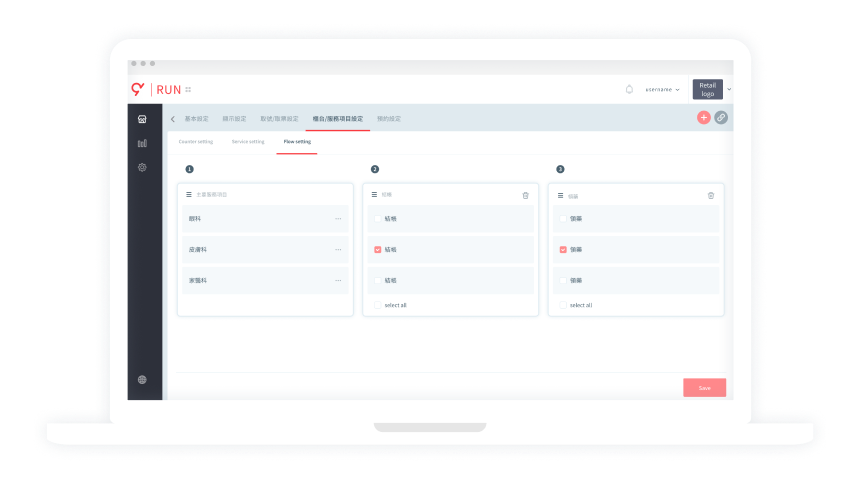 Simple service flow setting
Custom Display for Main Service & Sub-service Set up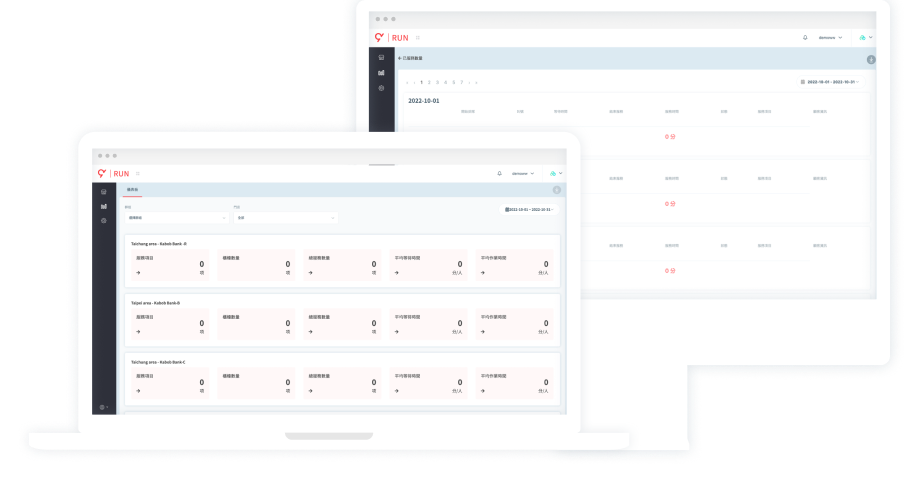 Backend - Dashboard
Display information such as the total number of services, average waiting time, and operating time of each store, understand the daily service situation of each store, and grasp the operational efficiency of the store.
Set Up Flow
Easy, simple and fast.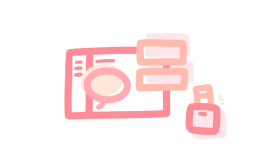 Backend Setting on Web
Use the computer terminal to set up callers, services and reservations and other items / Ticket collection and reservation methods (physical & digital) / Ticket notification (SMS / Email / IM).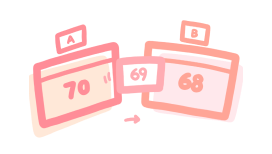 Waiting
Simple display design, through the counter transfer service function, improve customer service quality.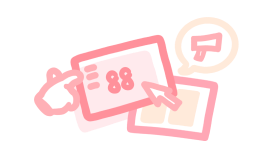 Counter Calling
Customized service items and multi-display layouts, The counter staff can call the number through the computer or tablet device.
Use Flow