OMObot
IM Marketing Master
Multi-channel Chatbot / LIVE customer service / Target Audience Message Sending / Precision Marketing Industry-wide customer acquisition Services : Restaurant, fast food, retail e-commerce, brand services, public sector services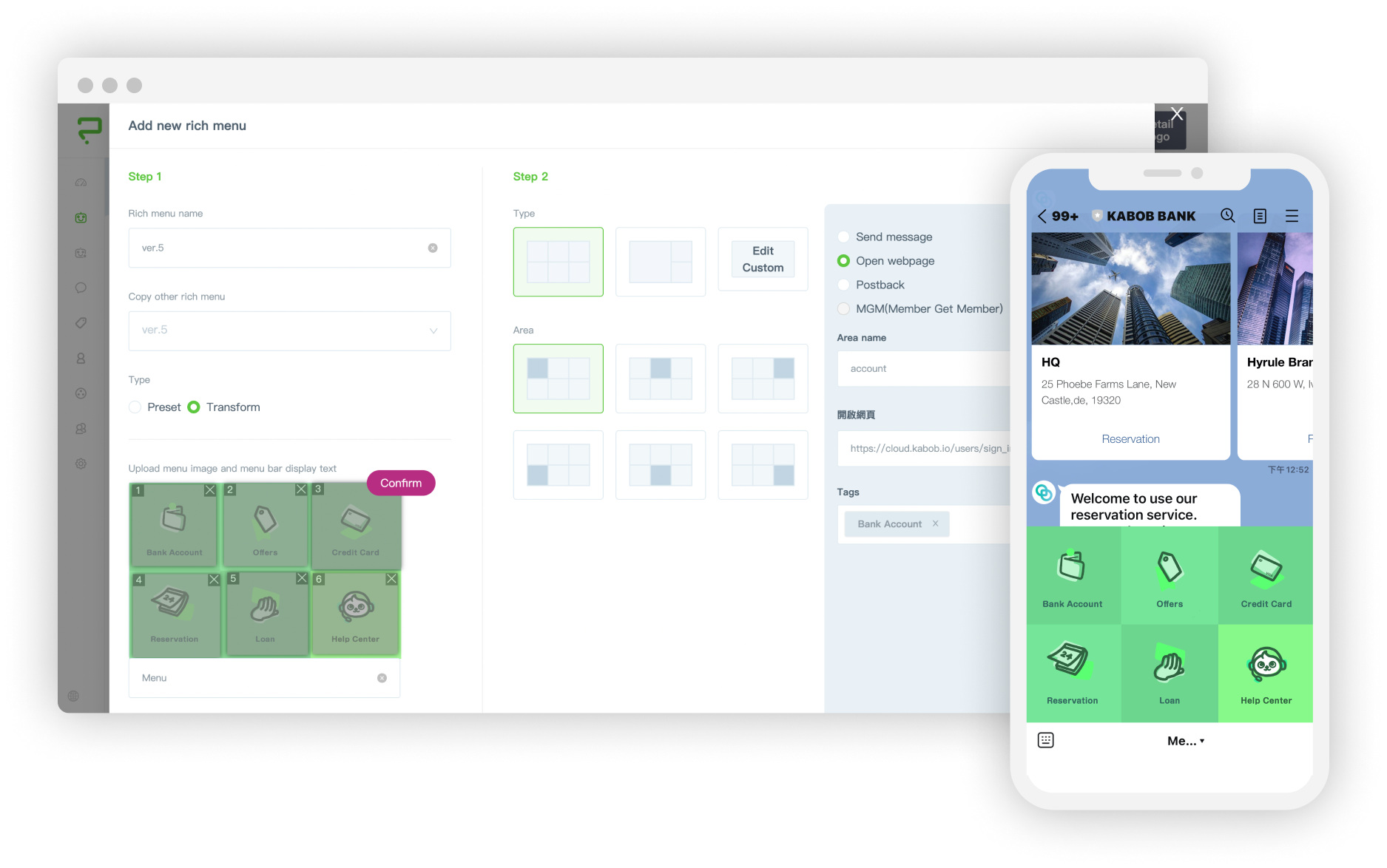 Why choose OMObot
Advantages and Features

Various member behavior interaction settings such as auto-reply, continuous conversation, etc.

MGM, QR Code diversion settings.

Tag management and tagging for member characteristics and behaviors in order to sending messages to specific groups.

Kabob number calling application integration - Able to send relevant messages through OMObot channels.
Clean and Clear Manage Interface
Provide a chatbot setting platform and help to manage member footprints through diversified interaction backend settings in order to personalize marketing. OMObot will be an excellent tool for your digital integrated marketing for store management.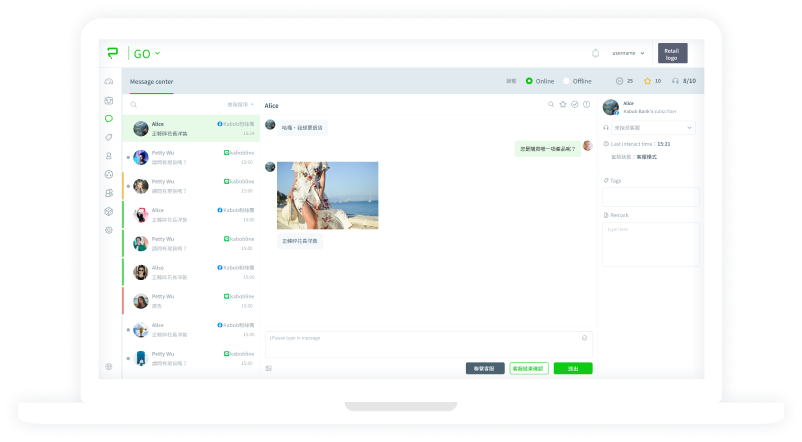 Message center - Manage omnichannel message in one interface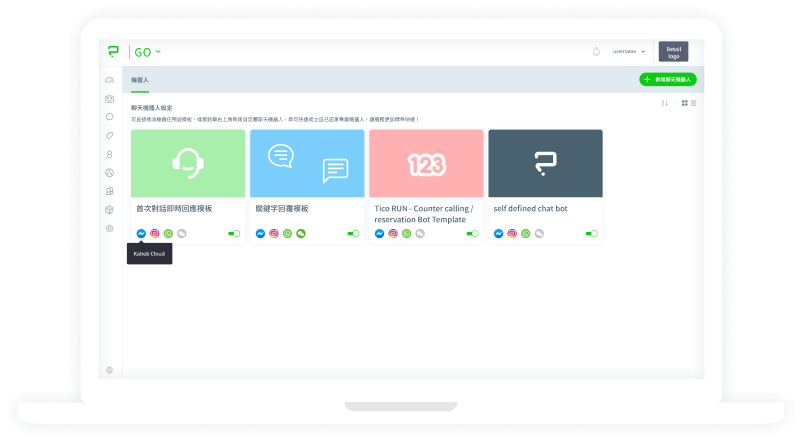 Preset Templates - Provide a variety of scenario templates to choose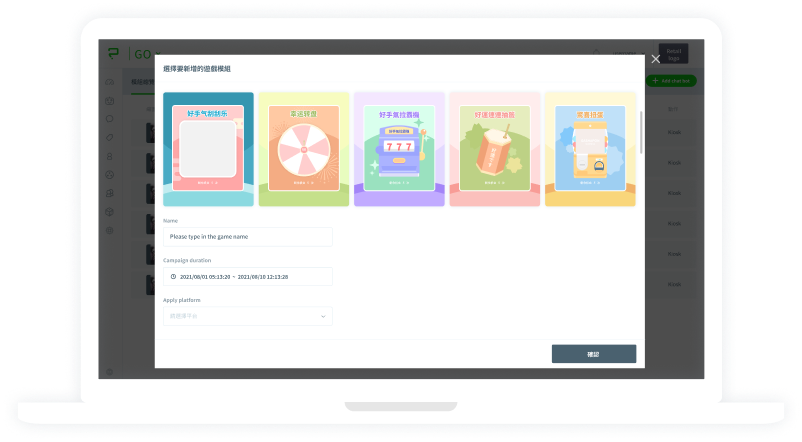 Game Management - Provide a variety of custom game settings
Key Features
Omnichannel support - LINE / Messenger / Instagram / WhatsApp
Chatbot keyword auto-reply
Auto-reply common questions to reduce labor costs.
For product/Message inquiry, setup auto-reply to increase interaction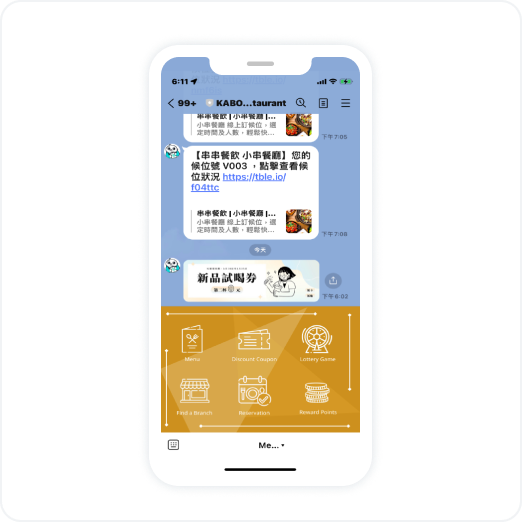 Tag grouping & Group message
Tagging customers to group by the interaction with chatbot
Customize marketing by tagging to increase repurchase rate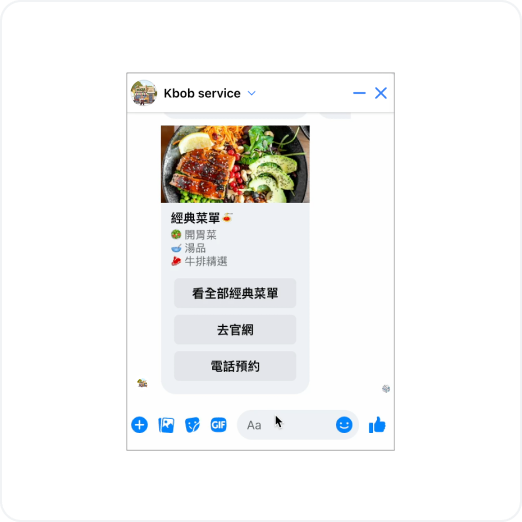 One-on-one Live Customer Service
Live customer service with omnichannel, just on one screen
Real-time response to the individual customer, increase satisfaction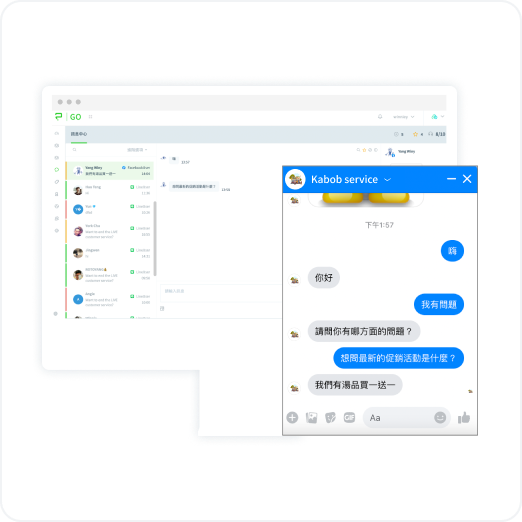 Benefits
Accurate member information acquisition helps you effectively find the right TA.
Integrate Kabob's number calling and reservation applications to enhance the consumer experience!
Easy to do product recommendation, discount push, content remarketing.
Instant reply while recording customer preferences.
Set Up Flow
Easy, simple and fast.
STEP 1
Add a robot and fill in the relevant binding information.
STEP 2
Create scenario projects and set up auto-replies, continuous conversation scripts and audience tag management.
STEP 3
Set up the menu, conversation scenario and set the tracking tags.
STEP 4
According to the footprints of members, send exclusive marketing messages in groups !
Add-on Apps
Kabob Apps Integration
OMObot x Tico RUN Service Reservation & Queuing
Channel Exclusive Notification : Online Reservation & In-store Queueing Number Getting / Calling / Cancelling / Feedback Form
online
Service reservation
Key-in information
Remind notification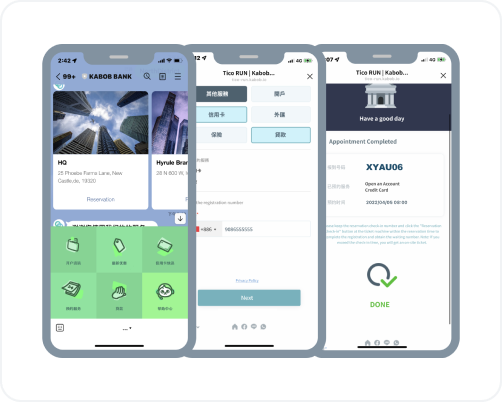 on-site
Reservation / On-site check-in
Key in : check-in number / information
Get number notification
OMObot x Tabble Reservation & Table Waiting
Channel Exclusive Notification : Booking Success / Order Cancellation / Booking Reminder / Feedback Form
online
Reservation
Booking
Remind notification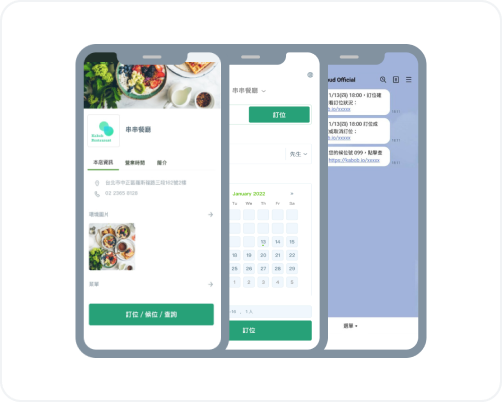 on-site
Customers can scan the QR Code while queueing on-site and receive corresponding waiting and calling notifications in the channel App.